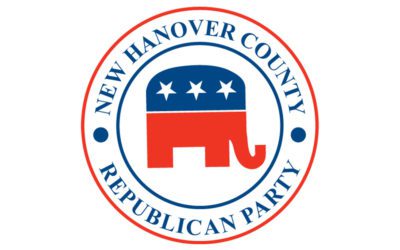 On March 15, the New Hanover County (NHC) Republicans took the extraordinary action of censuring three of their own elected party members:  New Hanover County Board of Education Chair Stephanie Kraybill, The Honorable Richard Burr of North Carolina, and the Honorable...
read more
We Need your Help!
The democrats (aka leftists) are trying to put in the fix on Voting rights. The 2nd amendment through Gun Control legislation is under assault. The federal budget and debt is ballooning under democratic leadership (or lack of it). Children are being indoctrinated in leftist ideals. Our Constitution and American freedoms are being attacked.
Your help is needed and appreciated to combat this war on our Freedoms.
Before reading the articles provided, please take a moment, and help support our fight by making a one-time or monthly donation.
Remember, "The only thing necessary for the triumph of evil is for good men to do nothing." – Edmund Burke.