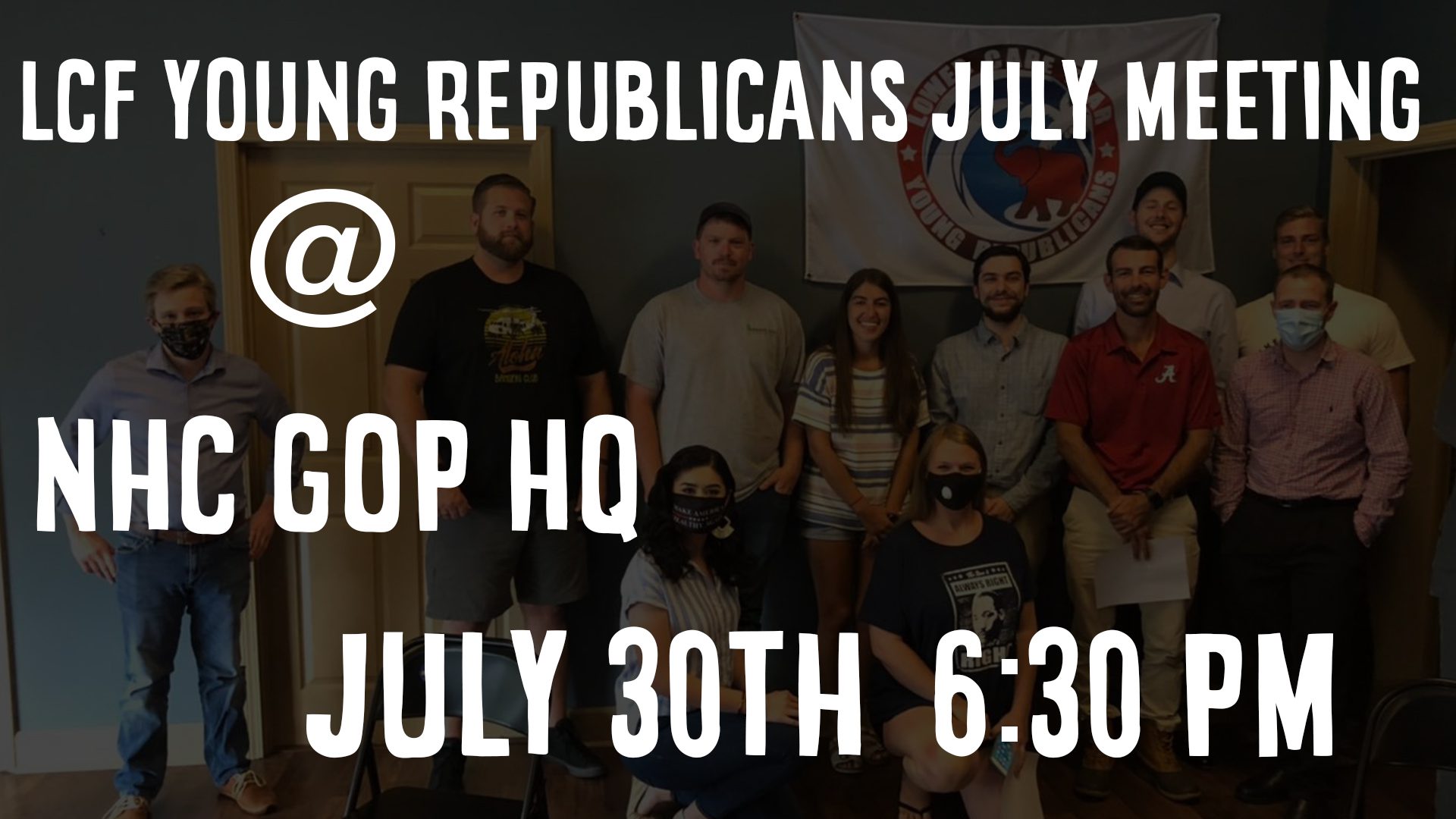 Lower Cape Fear Young Republicans July Meeting
Our July meeting will take place IN PERSON this Thursday (7/30) at 6:30 pm. We will be giving updates on some of the latest news and events for Young Republicans in New Hanover and Pender counties!
Including our 100 day plan leading up to election day. Obviously with ongoing COVID concerns please feel free to wear a mask or do anything else to make yourself feel comfortable.
The meeting will be Thursday, July 30, at 6:30 pm at the New Hanover County GOP HQ (2808 Market Street Wilmington, NC 28403).