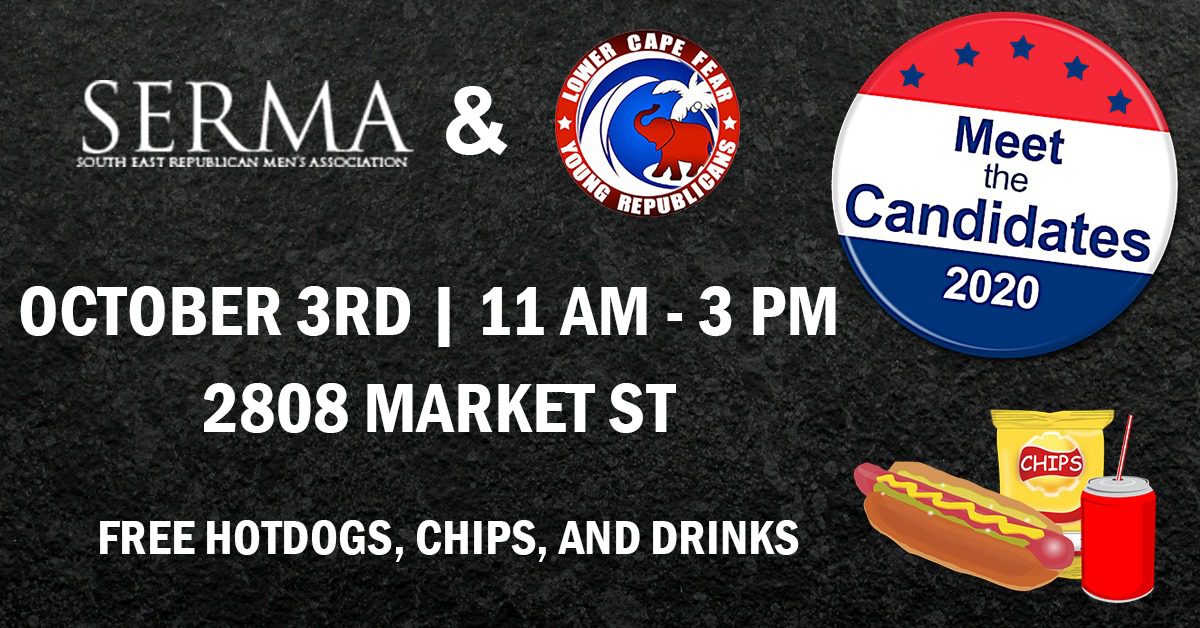 GOP Candidate Meet and Greet
SERMA and the Young Republicans have joined forces to provide another opportunity for you to Meet and Greet Republican candidates across New Hanover County!
With just 30 days before the election, we feel it is incredibly important for voters to meet their local candidates and local candidates to meet their future constituents.
Join us starting at 11 AM at the New Hanover County GOP Office (2808 Market St), we will be providing free hotdogs, chips, and drinks for those who attend.
This event is free and open to the public.