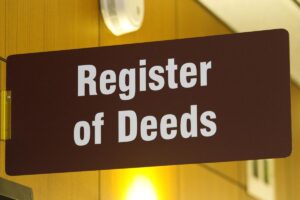 An Elected position, "Register of Deeds" will become vacant at the beginning of the year, 2023. This position will be included on the ballot for reelection in 2024. We are requesting applications from anyone interested in filling this position.
The Register of Deeds serves as the custodian and manager for real estate related documents as well as vital records and DD214's of the county. The person selected to fill this position must strive to hold the duties to the utmost standards along with giving customers quality and professional public service in a friendly atmosphere.
Anyone interested in this position must submit an application no later than Tuesday, November 29th. Click here to download, and upload the application below.
Please also look over the North Carolina GOP Party Platform.