How to find your Place to Vote…
Step 1 – Find your registration with the State of North Carolina
Click on the following button to go to the North Carolina State Board of Elections.
Step 2 – Fill out the Form
Fill out this form and click the Search button.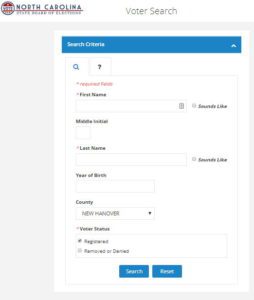 Step 3 – Click on your Name
Click on your name where your name shows up on the results page; then you'll be redirected to a page that'll list your designated polling station.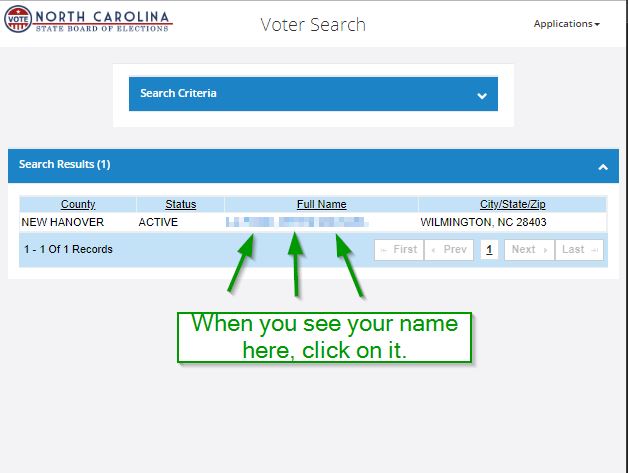 Step 3 – Find your Designated Polling Place
When you're on your registration page, you'll see an area (highlighted in orange for emphasis) that tells you where your polling place is. This is the place you go to vote.  It looks like this…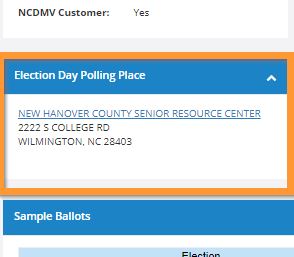 (Orange outline was added for emphasis.)