Municipal Sample Ballot
Click here to download
Thursday, October 19 – Saturday, November 4
Northeast Branch – Public Library
1241 Military Cutoff Road, Wilmington, NC 28405
Most frequently asked questions
WHEN DOES EARLY VOTING START AND WHERE?
Early voting starts on October 19th, 2023.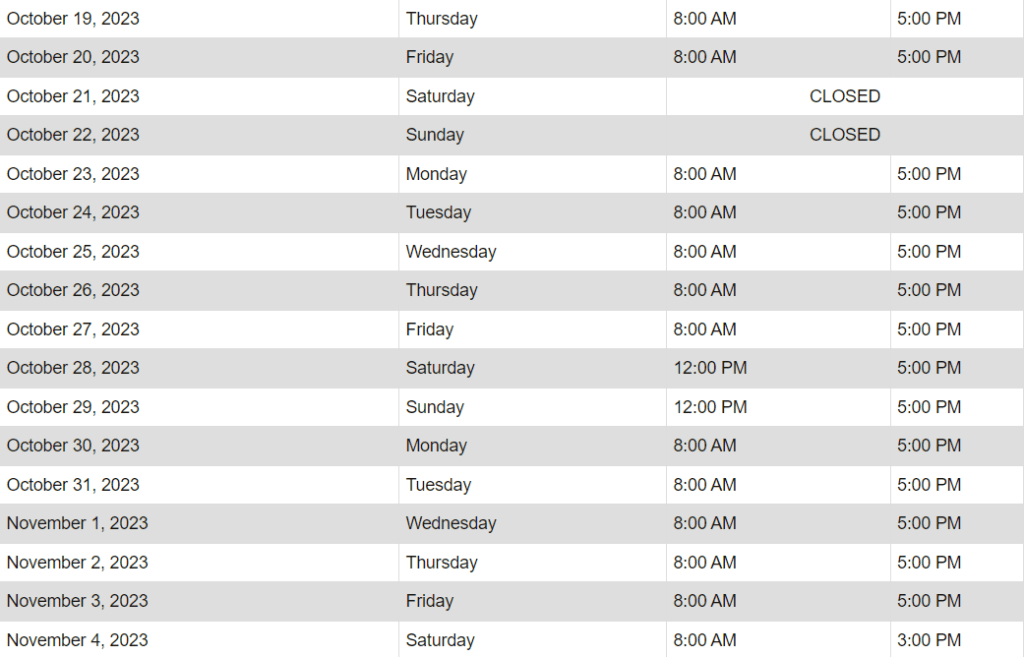 WHERE CAN I VOTE?
During this early voting period you can vote at the Northeast Public Library (1241 Military Cutoff Road, Wilmington, NC 28405)
WHAT IS SAME DAY REGISTRATION?
Persons who are not registered in a county may register to vote during the one-stop early voting period. This process is called "Same-Day Registration" and it is permitted under state law. To use same-day registration, a person must complete a voter registration application (available at each polling location) and show an election official proof of residential address in the county. This "proof of address" may consist of a current and valid photo ID or a document showing the name and current address of the applicant. To be current, the document must be the most recent version or at least dated within three (3) months of the date it is presented to an election official. Copies of acceptable "name and current address" documents are permissible.
DO I HAVE TO SHOW ID?
Current Status: Photo ID Required for Voting
Voters will be asked to show photo ID when voting in North Carolina, starting with the 2023 Municipal Elections.
Most voters will simply show their driver's license, but many other types of ID will be accepted. For a list of acceptable photo IDs, see Voter ID.
Voters without a photo ID can get a "No Fee ID Card" from the NCDMV. Voters can also get a free voter ID card from the county board of elections office. Contact the New Hanover County Board of Elections Office at (910) 798-7330 for more information. 
For more information about Voter ID in North Carolina visit the North Carolina State Board of Elections Voter ID webpage.
HOW CAN I CHECK MY VOTER REGISTRATION STATUS?
You can check to see if you you are registered to vote by using the North Carolina Board of Elections voter lookup tool here
HOW DO I REQUEST AN ABSENTEE BALLOT?
General Instructions
A person must be a registered voter in their North Carolina County of residence in order to request an absentee ballot. If not registered to vote in the proper county, a person must submit a voter registration application (PDF) along with the State Absentee Ballot Request Form (PDF). The deadline to register to vote is 25 days prior to the date of the election. Registered voters may request a ballot through the new online Absentee Request Portal on the NC State Board of Elections website or fill out the NC State Absentee Request Form. For more information about how to vote absentee-by-mail, visit the NC State Board of Elections.
Completing the Form
The voter's full name, residential address, date of birth and an identification number must be provided on this form. This information will be used to confirm your voter registration. In addition, this form must be signed by the voter or the voter's near relative or qualified legal guardian. The absentee ballot request form may also serve as a voter change form; however, changes in voter registration may only be made by the voter.
Who may make a request for an absentee ballot?
Either the voter or the voter's near relative or qualified legal guardian may request an absentee ballot. A "near relative" is defined as the voter's spouse, brother, sister, parent, grandparent, child, grandchild, mother-in-law, father-in-law, daughter-in-law, son-in-law, stepparent, or stepchild.
If a registered voter is a patient in any hospital, clinic, nursing home or rest home, it is unlawful for any owner, manager, director, employee, or other person, other than the voter's near relative or verifiable legal guardian, to request an absentee ballot on behalf of the voter, unless the absentee voter is disabled. A disabled absentee voter may receive assistance from any person they choose.
Proof of Identification
If the voter's NC driver license number, NC DMV-issued identification card number, or last four digits of social security number is not provided, a copy of one of the following must be provided along with the request form:
A current and valid photo identification
A document that shows the name and residential address of the voter: a current utility bill, bank statement, government check, paycheck, or other government document
Ballot Availability
50 days prior to the date of a statewide primary election
60 days prior to the date of a statewide general election
30 days prior to the date of municipal elections