About Us
The officers of North Carolina's New Hanover County Republican Party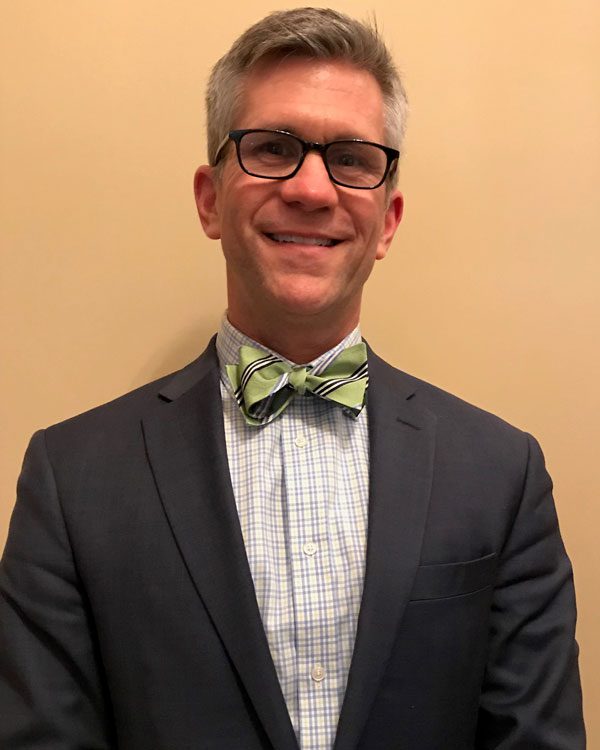 Will Knecht, Chairman
As Chairman and Chief Strategy Officer of Wendell August Forge, a multimillion-dollar manufacturing company, Knecht has stewarded this almost 100-year old company through great tribulation (2008 economic meltdown) and disastrous circumstances (catastrophic fire in 2010).  He is no stranger to rebuilding organizations from the ground up.  He also excels at working with others to craft focused objectives and develop the tactics to achieve them.  He is results driven, but with a kind heart, recognizing that people are the key to achieving great success. 
He is blessed to serve on the board of three local small businesses: FlowROI founded by former Party Chairman Sam Ibrahim; Half United, and Missio Hair.
Will earned a Bachelor of Arts Degree in Business from Wake Forest University in 1988 and has lived in Wilmington for 17 years. Has three children, Jared, 25, Cameron, 19, and Claire, 15, a freshman in high school. Very involved at Scotts Hill Baptist Church as a Sunday School teacher, he has served as Deacon and leads a young men's Bible study.
Brenda Barker, 1st Vice Chair
Brenda is well known to many as a Republican activist and fundraiser.  In both the 2012 and 2014 campaigns, she volunteered as Congressman David Rouzer's New Hanover County Coordinator. She has sponsored many fundraising events for candidates, including Congressman Rouzer, former State Senator Thom Goolsby and Chuck Stuber who ran for North Carolina Auditor. She has been a member of the Lower Cape Fear Republican Women's Club since 2011 and has been the chairwoman for Fundraising from 2012 to 2015 and still serves on the fundraising committee. She has organized two very successful Women's Expos and attended Campaign Management School of the National Federation of Republican Women. She is a member of that organization as well as the N.C. Federation of Republican Women.  She was elected as Treasurer of the 7th District Congressional District Executive Committee in 2015.
Brenda spent 25 years in the healthcare industry as a Registered Nurse and Registered Vascular Technologist and served as a Guest Lecturer at Bowman Gray School of Medicine and President of her own medical consulting firm. Brenda is a member of the Society of Vascular Technology and served as president and secretary of the North Carolina Vascular Technology organization.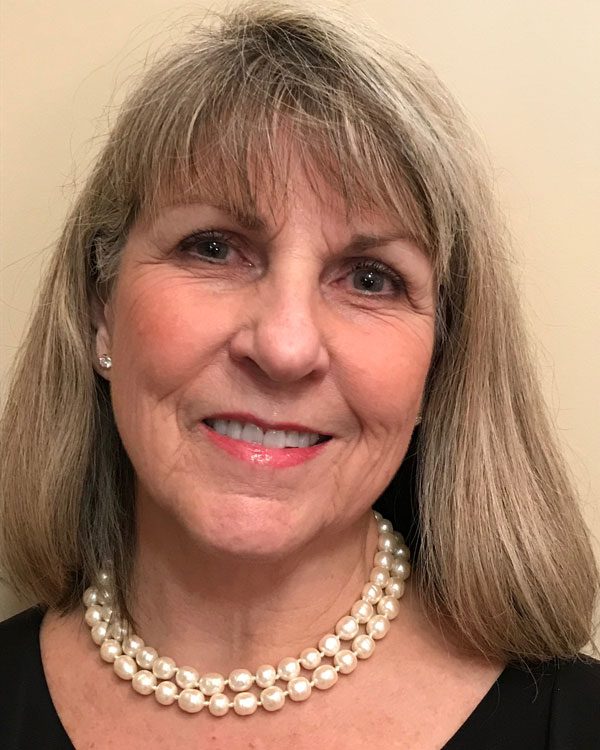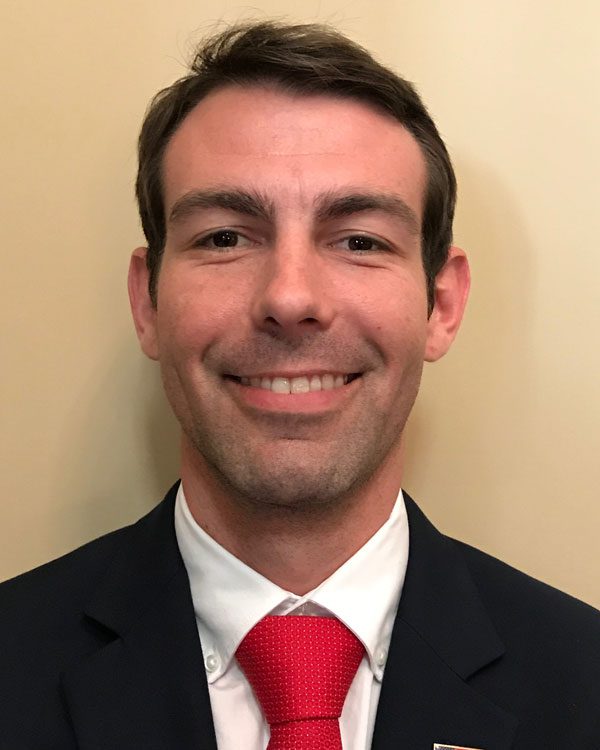 David Branton, 2nd Vice Chair
A native of Lincolnton, NC David earned a Bachelor of Arts in History from UNCW. Working his way through college, he began work with a national commercial real estate development firm and is now a commercial Realtor with ECCRE.
During his time in Wilmington he became increasingly involved with the local Young Republicans and the New Hanover County Republican Party by volunteering at various events and taking on leadership roles as needed. During the 2016 and 2018 elections David participated in many Saturdays full of door knocking as well as volunteering at the Donald Trump stop at Trask Coliseum in 2018. He has held the position of Precinct Chair for the past 4 years. David looks forward to working to better New Hanover County's Republican Party by becoming 2nd Vice Chair in charge of Precinct Organization and Get Out the Vote efforts.
Samantha Nguyen, Secretary
A serial entrepreneur and well-known Republican operative, Samantha has served in many capacities in the local GOP over the past decade.  She has served on the NHC GOP Leadership Development Committee, as a fundraiser for local candidates, poll observer, and as a member of the LCFRWC.  She is also a member of the National Federation of Republican Women.  She is excited to take this next step in local Republican leadership.
She has been married for 39 years, has three successful grown children, currently owns Samantha's Coastal Interiors and is the showroom Designer for Cape Fear Marble & Tile.  She also enjoys immensely her time with the Cape Fear Garden Club.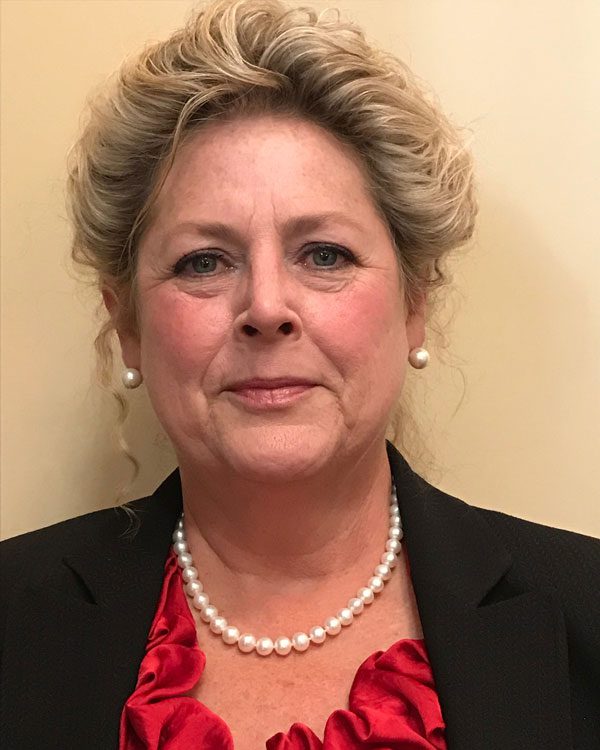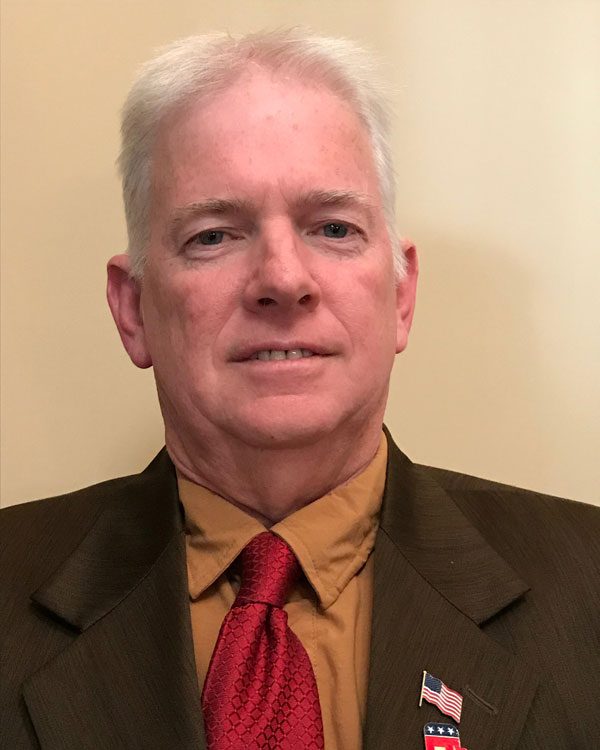 Mike Fitzpatrick, Treasurer
Mike brings deep hands on experience as a Treasurer to the slate, having served the North Chase HOA as its Treasurer for two years and as the HOA's President for one.  In these roles, he managed roughly a $500,000 budget   He is widely praised for his stewardship of the treasury, his integrity, and his attention to detail.  In his role as NHC GOP Treasurer, Mike is committed to bringing this same commitment to stewardship, integrity, and fiduciary responsibility to the Party, ensuring all reporting and submittals are done on time.
He has also been actively involved and experienced great success as a GOP Precinct Chairman, successfully captaining his own precinct and then voluntarily overseeing 3 additional precincts as no leadership for those was in place.
Earlier this month, Mike was honored as his company, Superior Aircraft Services and American Airlines at ILM was awarded the 2018 SE Regional Customer Service Award for best customer service in the SE Region.  They also were recognized as 3rd best service provider in the US and 7th in the world.